2020 Fellowship and Master Awardees:
In light of the COVID-19 pandemic, we know many 2020 award applicants are concerned about attending the Convocation Ceremony, scheduled for July 18, 2020, in Las Vegas, Nevada.

AGD is monitoring COVID-19's movement, assessing the situation locally, nationally and globally and is evaluating its impact on our members and on AGD2020. At this time, AGD is monitoring the Centers for Disease Control and Prevention (CDC) and the World Health Organization (WHO) guidelines and recommendations as they relate to meetings and events.

No changes are currently planned for the scientific session, AGD2020, in Las Vegas, July 15–18. Should circumstances affecting the ability to host AGD2020 change, AGD will communicate next steps to all members and registered attendees.

While we hope that the pandemic will be contained within the next few weeks, the Dental Education Council understands the pandemic will have an effect on our members in both the short and long term. We don't want COVID-19 to affect your ability to receive the award you've worked so hard to earn. As you are aware, the final requirement to receive the award is attendance at a Convocation Ceremony, held during the AGD scientific session. Successful candidates are allowed three years following approval to complete this requirement. In light of the pandemic, the Dental Education Council has approved the following:


If AGD2020 takes place as planned...

If AGD2020 is cancelled...

There is a long-standing Board policy that states the Dental Education Council can waive the attendance requirement for a candidate if there are unusual personal or business circumstances resulting from a natural disaster or accident that would make it unreasonable to expect the member to attend the Convocation Ceremony.

The Dental Education Council has voted to view the COVID-19 pandemic as an unusual business circumstance. AGD members approved to receive the 2020 Fellowship or Mastership awards can request a waiver of the attendance requirement. Any waiver request citing the COVID-19 pandemic as the reason they cannot attend will be approved.

We sincerely hope that you will still make plans to join us in Las Vegas, as it is sure to be an unforgettable event. We recommend you register for the meeting and reserve your regalia. General registration for the meeting is complimentary to awardees, and knowing who is still planning to attend will assist AGD in planning a memorable event. If your plans change after you register, just let us know; there will not be any penalties. Attendance waiver requests will be honored up to the day of the event.

If you want to participate in a Convocation Ceremony but are unable to attend AGD2020, you can of course delay attendance until 2021 or 2022. Please be aware that if you delay attendance rather than requesting a waiver of the attendance requirement, you will not be recognized as an AGD Fellow or Master until the attendance requirement is met.

If guidance from the CDC and WHO related to meetings and events recommends that AGD2020 be cancelled, all candidates will be approved for their award in absentia.

Awardees will have the option to participate in a future ceremony but will not be required to do so.

The official date reflected on all plaques and certificates will continue to be July 18, 2020.

Fellowship and Mastership pins will be mailed to each awardee along with their plaques. Awardees can expect to receive their pins and plaques by August 31, 2020.

If you would like to take part in a future Convocation Ceremony, contact AGD at education@agd.org.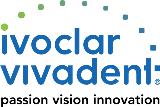 Sponsored by Ivoclar Vivadent
AGD Corporate Sponsor