2020 Fellowship and Master Awardees:
Congratulations! We are honored to recognize your extraordinary dedication to general dentistry. It's time to celebrate at the Academy of General Dentistry's (AGD's) annual scientific session, AGD2020, at Caesars Palace Hotel & Casino in Las Vegas, Nevada!

Meeting Registration and Hotel Information
General meeting registration is complimentary to all awardees and LLSR recipients. General registration ensures entrance to see the keynote speaker, Pro Football Hall of Fame quarterback and oral cancer survivor Jim Kelly, and access to the President's Welcome Reception, exhibit hall and Scientific e-Poster Session. Visit the AGD2020 website for information about registration and booking your hotel rooms..

Cap and Gown
You must order your Convocation regalia no later than the close of business on May 15, 2020. Order your cap and gown here, and it will be available for pickup at Caesars Palace, outside the Octavius Ballroom, 3rd Floor Promenade South, at the following times:

Friday, July 17: 9 a.m. to 6 p.m.
Saturday, July 18: 7:30 a.m. to 12:30 p.m.

Convocation Rehearsal
Rehearsal begins on Saturday, July 18, at 3:30 p.m. in the Caesars Palace Julius Ballroom, Pool Level. The Convocation Ceremony will begin at 4:30 p.m. You must bring your cap and gown to the rehearsal. You WILL NOT have time to pick it up after rehearsal. Approximately two weeks before the meeting, you will receive both email and physical mail explaining your seat assignment for the Convocation. Please make sure AGD has your current email and mailing address to prevent delay.

Guests at the Convocation Ceremony
Guests attending only the Convocation Ceremony are NOT required to register for AGD2020. Please encourage your guests to arrive for the ceremony no sooner than 4:10 p.m. They will not be allowed in to find seats during rehearsal. Please contact us at education@agd.org or call 888.243.3368, ext. 4356, if any of your guests require special accommodations. Guests are expected to remain in their seats during the ceremony and will not be allowed to gather in the aisles or approach the stage to take photos.

Convocation Celebration
Join AGD leaders and other awardees, along with their families and friends, at a festive reception at Caesars Palace's OMNIA Nightclub immediately after the ceremony. This ticketed event will feature small plate buffet options, passed hors d'oeuvres, beverages and a live DJ. All awardees and LLSR recipients can register to receive a complimentary ticket. Additional guest tickets can be purchased for $95 for adults and $45 for children (ages 3-12) when registering for the meeting or purchased onsite. Please note: awardees and LLSR recipients MUST register for their complimentary ticket to the reception. Tickets must be exchanged for wristbands on Saturday, July 18.

Meeting Schedule
To ensure you don't miss any important Convocation-related activities, we recommend that you keep your schedule clear on Saturday, July 18. However, we encourage you to take advantage of the exceptional continuing education (CE) programs and events available on Thursday and Friday. Preview all AGD2020 courses here.

Photos for Convocation Slideshow

You are invited to submit photos — of you and your family or you and your staff — for inclusion in a slideshow that will run before and after the Convocation Ceremony. Send up to four photos in JPEG format to education@agd.org by June 12, 2020. Please name each photo using your last name, first initial and number. Example: SmithJ_1, SmithJ_2, etc.

Convocation Portraits
Awardees and their families are invited to have a formal portrait taken at the AGD2020 photo studio. This is an ideal time to update your professional headshot or have a formal portrait in your cap and gown. A photo of you on stage receiving your award from AGD President Dr. Connie White will be available for purchase approximately two weeks after the ceremony. More details about scheduling photos and purchasing packages will be provided in upcoming emails.

Experience Las Vegas
Turn this year's meeting into a mini vacation. Caesars Palace is a world-class destination that offers something for everyone. In addition to top-notch educational sessions, you and your family or staff can get tickets to a show, visit world-renowned restaurants, explore The Forum Shops at Caesars and much more! Visit Experience Las Vegas for more information.

AGD Foundation Activities

Oral Cancer Screenings
The AGD Foundation has committed to raising awareness of oral cancer and preventing risk factors. AGD2020 attendees can join in the fight by volunteering to screen the public at Caesars Palace. Watch for more information in future emails, or contact foundation@agd.org to find out how you can help.

Electronic Silent Auction Fundraiser
Before and during AGD2020, you can support the AGD Foundation by using your smartphone, tablet or laptop to bid on hotel getaway packages, state-of-the-art dental equipment, dental instruments, CE courses, artwork, jewelry and more. You can also donate an auction item. Complete the auction form by June 1 to contribute.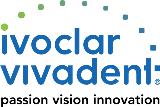 Sponsored by Ivoclar VivadentAGD Corporate Sponsor