Students, Residents and New Dentists
Free Registration
Registration for AGD2018 is free for all dental school students and recent graduates. AGD student and recent graduate members can also attend lecture courses free of charge.

Scientific E-Poster Session: Submissions Now Being Accepted
Dental students, residents and recent graduates are invited to submit their clinical or basic research for the AGD2018 Scientific E-Poster Session.

Three presenters will be awarded cash prizes:

$1,000 for first place
$500 for second place
$250 for third place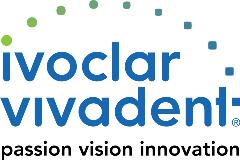 New Dentist Lounge
One of the most popular features of AGD2017 is back. This exclusive area will provide new dentists — and students on their way to becoming new dentists — CE sessions, the opportunity to pair up with a mentor and a comfortable space to connect with peers.

Highlights of the lounge include:

Dedicated CE Sessions

Collaborative Workshops

Mentorship Events

Networking Opportunities

Mentorship Luncheon
The AGD Mentorship Luncheon will offer attendees a unique opportunity to network and build relationships with experienced AGD members.