Start Your Day Relaxed and Refreshed With Yoga
Thursday, July 18: 8–9 a.m./Friday, July 19: 8–9 a.m.
Fee: $35
Subject: 130 Elective
Course Type: Family Track
Credits: Non-Credit
This flow yoga class for all levels will include a movement-oriented vinyasa yoga practice through a sequence of postures synched with smooth, flowing breath and uplifting music.
The class will be taught in a stress-free environment. Come ready to have fun, find a mat, take a seat and breathe. Wear comfortable, stretchy clothing you can move in. It does not matter if you are a novice or an experienced yogi — all are welcome!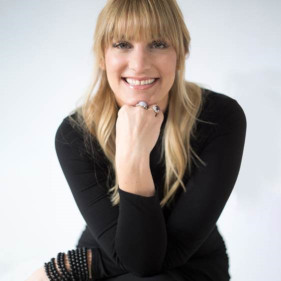 Instructor: Julia Balfour

Julia has been practicing yoga for the last 15 years. Julia opened her vinyasa based studio, JUL Yoga, in 2018. Julia believes that everyone should have a place to find happy, healthy hearts and peace of mind. She believes yoga is as much about laughter as it is about flexibility, strength, and balance.