Comix Roadhouse Night
Unwind with a night of great food, fun and comedy! Join us at the recently renovated Comix Roadhouse on Friday, July 19th at 7:30pm and catch Dean Delray's no-holds-barred act. Buy tickets now!
An authentic roadhouse experience, complete with…
Texas-style food with a focus on farm fresh ingredients delivered daily
Over 20 craft beers on tap
Whiskey
Country-themed cocktails
Live country music
Line dancing
Mechanical bull riding (if you dare)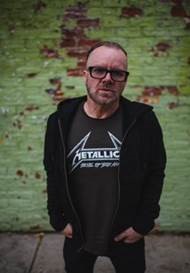 Dean Delray has seen it all. A touring musician for 25 years who opened for numerous major acts (Tom Petty, Lenny Kravitz) Dean is no stranger to sex, drugs and rock 'n' roll. Later in life while working in a Harley shop, Dean landed his first of many acting roles (Hell Ride) and soon after caught the comedy bug at the tender age of 44.

Dean's comedy is rich with detail and a worldview that can only be gained through genuine life experience. His premises, punchlines and persona are 100% authentic, running the gamut from soft spoken subtlety, to wide-grinned court jester style antics to a near Sam Kinison level of animation.