The Heart of AGD
Established in 1972, the AGD Foundation aims to improve the oral health of the public and support the efforts of the general dentist and AGD. Our primary focus is oral cancer awareness, risk factor prevention and diagnostic training for general dentists that uses the best technology.
General dentists are the first line of defense against oral cancer. You can help detect the disease in its early stages during routine dental visits, and by doing so, you increase the oral cancer survival rate. Help us strengthen our profession's role and AGD's contribution in the fight against oral cancer. Make an impact by getting involved and donating to the AGD Foundation today.
AGD Foundation Board of Directors
Carol A. Wooden, DMD, MAGD, President
Abe Dyzenhaus, DDS, FAGD, Vice President
A. Roddy Scarbrough, DMD, FAGD, Secretary/Treasurer
Ms. Valerie Bartoli, CDA
Ms. Ann Bruck, US Industry Relations and Professional Services Manager, 3M Oral Care
W. Mark Donald, DDS, MAGD
Hans P. Guter, DDS, FAGD
Gary E. Heyamoto, DDS, MAGD
Kay Jordan, DDS, MAGD
Richard Kanter, DMD, FAGD
Mark Malterud, DDS, MAGD
Mr. Daniel Miller, Senior Vice President of Healthcare, Aon Affinity Insurance Services
The AGD Foundation is grateful to the following corporate donors for their support.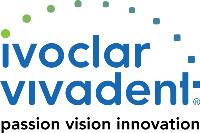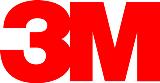 AGD Foundation Donate
Apr 20, 2017, 10:34 AM
External Link :
Button Text :
Select a color for this callout :
Blue
Select a layout option :
Image Left Content Right
Every aspect of the AGD Foundation's growth and outreach depends on donations from you. Your contribution will help support AGD Foundation outreach programs and improve access to care for those in need.
Related pages :